Single-suction Multi-stage Centrifugal Pump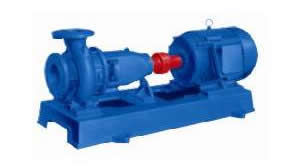 Outlined
Single-suction multi-stage sectional-type centrifugal pump is used to transport the pure water containing no solid grains and the liquid with both physical and chemical natures similar to those of pure water, the temperature of the liquid is not over 80℃,suitable for water supply and drainage in mines, factories and cities. Note: Use an explosion-proof motor when used in a coal well.

Calculation of the erection height
The erection height of the pump, that is the vertical distance from the sucked liquid surface to the pump shaft should be less than it which should be taken into consideration for users to se- lect the pump, is calculated per the following formula: Hsz≤Ha-Hv-△Hs-(NPSH)r Of which: Hsz-- the erection height set with the pump(m) Ha--- the head of the atmospheric pressure under the conditions on the spot of use(m) Hv--- the head of the vapourized pressure under the tem- perature of the liquid being umped(m) △Hs-- the lost head of the suck-in pipeline(m) (NPSH)r-- the necessary value of NPSH given in the ta- ble of performance parameters(m)
Description of structure
This pump consists of four parts, stator, rotor, bea- ring and shaft seal: 1.Stator consists of inlet, middle and outlet sections and the guide vane etc., with the take-up bolt tightly clamping all sections to form a working room. The inlet of it stands horizontally while the outlet vertically upward. 2.Rotor consists of the shaft, impeller, balancing disk and muff etc., the shaft passes the power to the impeller to have it work; the balancing disk balances the axial force; and replaceable muff is mounted on both sides of the shaft to protect it. 3.There are rolling and sliding bearings: The rolling bearing consists of bearing seat, bearing and bearing gland and uses grease for lubrication. The sliding bearing consists of bearing body and cover, liner, dust-proof disk, oil leveller, oil throwing ring etc., and uses thinned oil for lubrication. 4. The shaft is sealed with stuffing and the shaft seal consi- sts of the sealing contents, stuffing, baffle. The liquid in the sealing work-room functions water-sealing, water- cooling and water lubricating and the water for water- sealing comes from the pressure water inside of the pump. A mechanical seal can also be used upon the requirement from users. In addition, the pump is directly actuated by the prime m- over through the elastic clutch and, viewing from the prime mover, moves CW.